Joined

Feb 27, 2005
Posts

9,272
Bells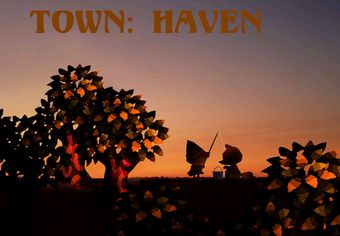 Town: Haven
Story
You can tell it is a nice day today, as you step off the train, as you get your first look at Paridise. A Place where you can live with some of the coolest people ever, start your own shop, play some sports, or even, just relax for the day in a fishing boat in the lake. Anything that your heart desires can be found here. Welcome, to Town: Haven.
Occupations
You can only have one of these.
Mayor
Vice Mayor
Library Owner
Shop Keeper/s
Mail Man/Woman
Police Man/Men/Woman/Women
Carpenter
Town Guard/s
Mechanic/s
Fashion Designer
Boat Renter
Hair Stylist
Town Fool/s
Villager
Talents
You can only choose one
Artist
Musician
Writer
Actor
Singer
Jock
Dancer
If you would like another talent or Job please PM BAMBAM!
How to join
Name~
Age~
Job~
Talent~
Likes~
Dislikes~
Description~
Note from the creator~ Please do not use any animal pictures from ACC or AXA for the Description, thank you
Important Places
Shops~ None
Library~ This is a place where you can read stories, or read up on books for some help in town, you can also find a caf